Play - Endgame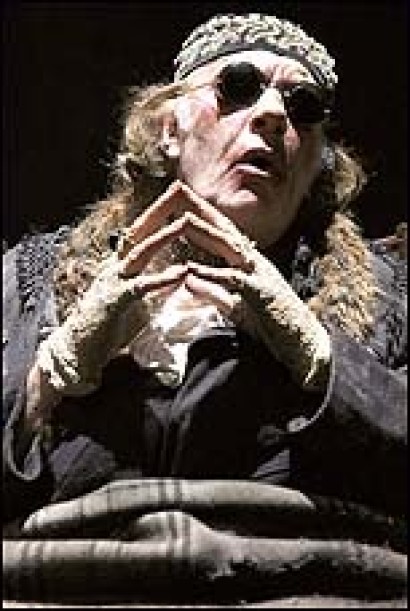 Tonight we went to dinner and the Samuel Beckett play, Endgame at the Albery with Anne and Paul.
It was funny, but hard to understand, as it was probably intended.
It starred Michael Gambon and Lee Evans. Both were excellent.
Here is what the brief description from the theater's website
The world is coming to an end. Beckett's 1957 dark comedy finds the blind, bullying Hamm (Gambon) and his shambling, idiotic servant Clov (Evans) trapped in a strange room. Along with Nagg (Hutchings) and Nell (Smith) - Hamm's parents who live in a pair of dustbins - the 'Servant' and his 'Master' pass the time toying with the hopelessness of the situation, all along sensing the inevitability of their end.
Afterwords, we made it back to the St Margaret's Pub for a pint (or two). It was a good night.