Wilco - Royal Festival Hall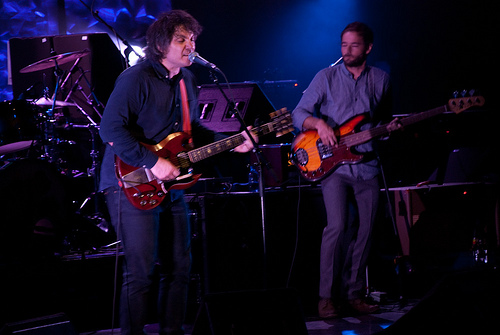 After missing out on the initial set of tickets, I saw a handful more go online that had been reserved for the soundboard, but were not used. Angela and I found a sitter and met up at the Royal Festival Hall. The opening act was by Philip Selway, for his first solo album. He is the drummer for Radio Head, so had a really good, comfortable stage presence. I was pretty impressed.
Wilco was amazing. Angela didn't like the improve bits very much, but I thought it was better than last concert in November, that was a bit over the top with feedback.