Josh Ritter - Tabernacle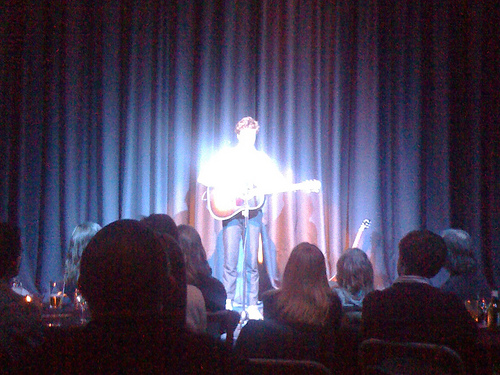 What a birthday present. Angela completely surprised me with tickets to see Josh Ritter in the very small, lovely Tabernacle. Josh played a few songs from his new album, and a load of favorites.
It was just him and a single guitar. Nearly everything was note perfect, a great concert – thanks Angela.