Book - Mort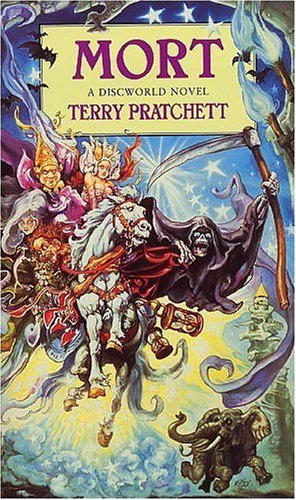 Mort (A Discworld Novel)
by Terry Pratchett
Rating: ★★★★☆
Synopsis: Death comes to us all. When he came to Mort, he offered him a job. After being assured that being dead was not compulsory, Mort accepted. However, he soon found that romantic longings did not mix easily with the responsibilities of being Death's apprentice.
OK
So, I never heard of the Diskworld series until Paula mentioned it for Owen about two years ago… however, I saw a used copy and picked it up to try on a long train ride. Wow, what a book!
It's irreverent, funny amazing parody.
I still don't know if I was luck and hit a great book, or this is what Pratchett does, but I wish I knew about it sooner.